We have just published an illustrated book – only 34 pages in size – that is a presentation of the master theme of the Bible:
Lev 26:11-12  I will make my dwelling among you, and my soul shall not abhor you.
And I will walk among you and will be your God, and you shall be my people.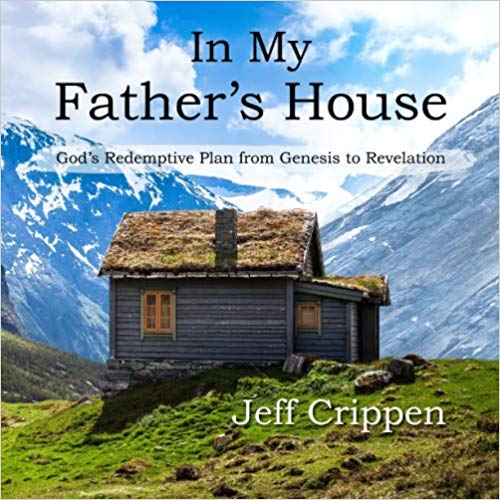 This book is a summation of our 16 sermon series (still at sermonaudio.com/crc) on the Temple.  You can find that series by the same title, In My Father's House, at Sermon Audio.
We kept the size of the book brief because we want readers to get the big picture of Scripture without getting lost in details. Also, it's size makes it a very useful tool to give to someone who has questions about the Bible or about Christ and the gospel.
The book is available here on Amazon*
This is an incredibly important subject because it provides us with a proper foundation for understanding all of Scripture. It shows us the depths of the love of God for us and most importantly underscores the certain hope the Christian has of our real life and home yet to come.
Abuse victims, in this life, have been sorely treated. They have suffered at the hands of the wicked and in some ways even more grievous, they have suffered at the hands of the very people who should have stood with them. These evils can make for an apparent hopeless outlook, but when we understand that the Christian's real life is "up there" and not here, when we see that Christ has prepared a place for us that is our real home, we begin to hope once more.
By following the theme of the Temple from Genesis to Revelation, our hope comes alive as we see with clarity that our Creator loves us and that His certain will is that He come and live with us and we with Him. That is how it was in Eden, and the story of the Bible is how, in Christ, God is restoring Eden and bringing us to it once more. This time, there will never be a fall. Sin will never be known again. Ever.
John 14:1-3  "Let not your hearts be troubled. Believe in God; believe also in me.  (2)  In my Father's house are many rooms. If it were not so, would I have told you that I go to prepare a place for you?  (3)  And if I go and prepare a place for you, I will come again and will take you to myself, that where I am you may be also.
*Light for Dark Times is a participant in the Amazon Services LLC Associates Program, an affiliate advertising program designed to provide a means for website owners to earn advertising fees by advertising and linking to Amazon.com and affiliated sites. (See here for more information)